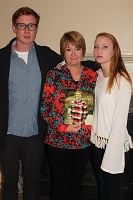 The Overdose Prevention Therapy-Indiana, or optIN, registry is a product of Senate Bill 406, which passed the Indiana General Assembly in April 2015. The legislation is also known as Aaron's Law and is named for Aaron Sims of Indianapolis, who died in 2013 at the age of 20 from a heroin overdose.

Aaron's Law allows lay people to carry and administer naloxone, a lifesaving overdose reversal drug, to an individual who is experiencing an opioid overdose. Lay people can obtain naloxone without a prescription from entities, such as their local pharmacy or nonprofit agency, registered with the state and found on the optIN.in.gov site. Lay people must be trained to administer the drug, be instructed to call 911 immediately before or after administering it and be given a list of resources for treatment.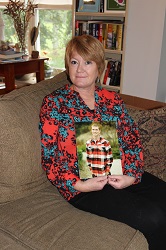 Entities such as treatment centers, overdose prevention organizations, community corrections facilities, pharmacies and local health departments that want to dispense naloxone and train lay people in its use must register with optIN before dispensing naloxone. Registered entities can use a standing order from a medical prescriber of their choice or the statewide standing order issued by the Indiana State Department of Health.

Naloxone is a safety net for at-risk individuals and those close to them.

Since his death, Aaron's mother, Justin Phillips, has advocated for those struggling with substance use disorders and their families in hopes of removing the stigma associated with addiction.